High quality pallet pre-cut Pallet Components
Including both (4-Way) and (2-Way) Stringers, as well as Deck Boards.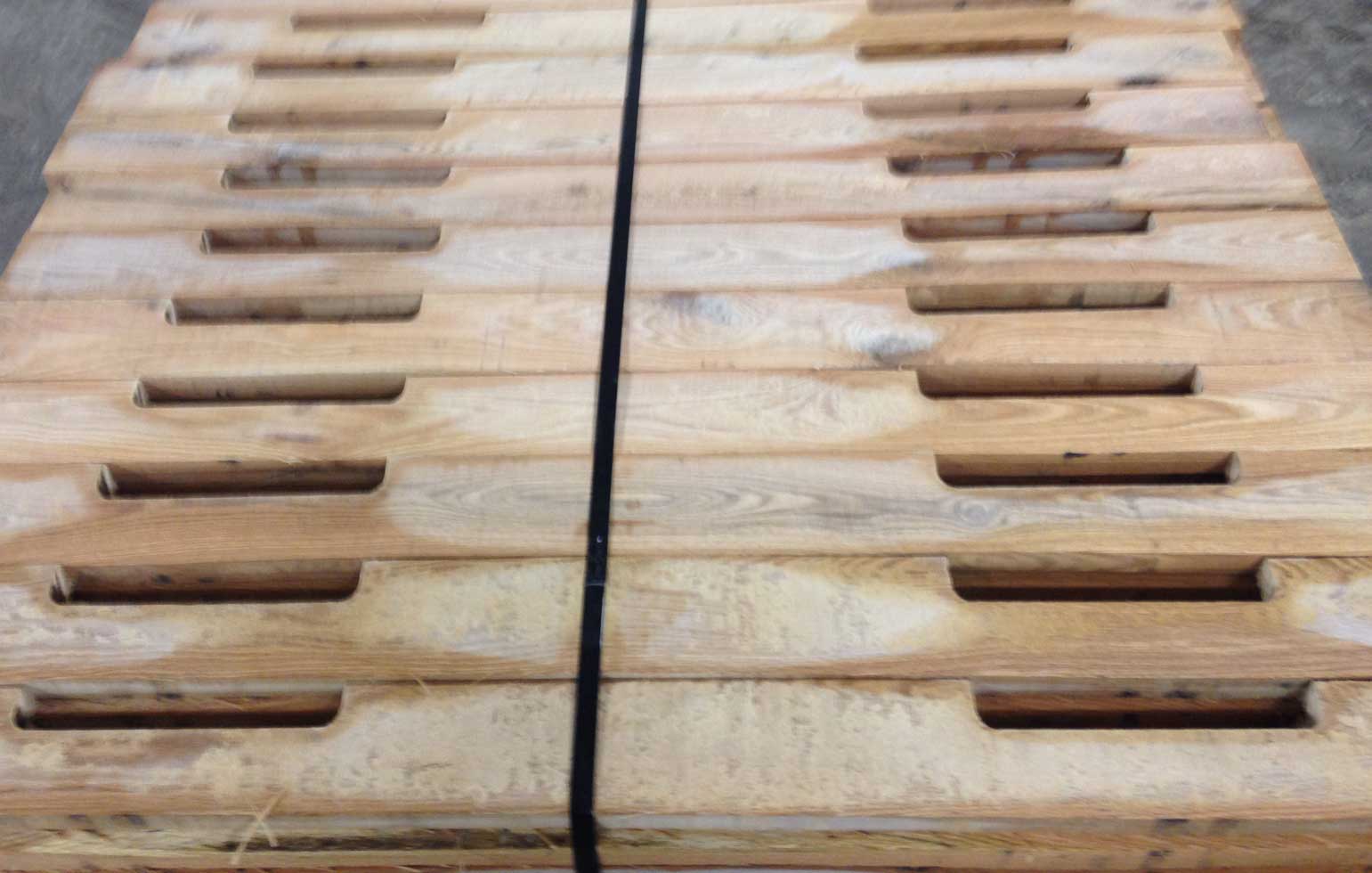 For nearly 20 years, Ottawa Forest Products has been manufacturing pre-cut hardwood pallet components. The species transformed are a variety of hardwoods from our local Northland forests including: Red Oak, all Mixed Hardwoods and Aspen
At Ottawa Forest Products, we also have the capacity to produce custom dimensions and we can cut any size you need.
Product Features:
Runner/Stringer stock from 1" to 3" thick (typical sizes are 1-1/8, 1-1/4, 1-3/8)
Board stock from 7/16" and up
Bark Free for Export Needs (IPPC/ISPM-15)
Large and small volume orders
Quality Upper Peninsula Hardwood Cut Stock
Ottawa Forest Products has the equipment and expertise you need!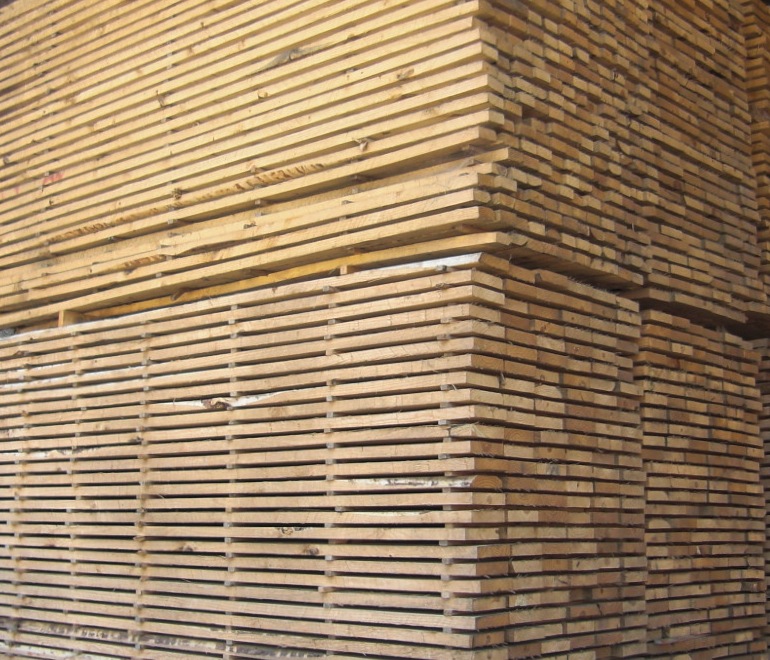 With many years of experience and our advanced sawing technology, we are able to convert quality selected logs into superior hardwood lumber products available green or kiln dried.
A state-of-the-art computerized grading which are assists our professional lumber graders in evaluating the quality of each board according to NHLA (National Hardwood Lumberman Association) standards.
Product Features:
Species include: Aspen, and All Dense Hardwoods
Thickness range from 4/4" to 9/4"
Lengths Available (8'-12')
Heat Treatment, Bark Free for Export Needs (IPPC/ISPM-15)